Paul L. Donahue, he is co-founder of Smith & Donahue, Inc., a leadership advisory firm dedicated since 1977 to leadership development (coaching), team development (improving key executive relationships, developing collaborative partnerships), and strategic development (transitional road maps and organizational restructuring) that determine business success.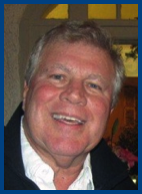 Smith & Donahue
Assists presidents and their executive teams to lead and manage their businesses by playing to their collective and individual strengths.
Builds Working ~ Partnerships between partners capable of growing profitable and enjoyable businesses.
Works collaboratively with companies-in-transition, especially rapid growth, mergers, and next generation leadership to create a strategic cultural framework, evolve an aligned organizational structure, and build team alignment and unity at the top.
As a business psychologist, Paul coaches Presidents and their executive teams to develop personally and interpersonally as leaders and partners, side stepping inherent resistances in themselves, their organization, and the culture that can thwart their potential and their vision. Business success depends on executive alignment and the trust, confidence, and caring relationships that senior people have for each other.
Paul developed Connected ~ Accountability, a no-fault management tool which reinforces executives to think like owners and act like partners. To build supportive executive relationships he distilled Working? Partnerships, a trust-building, behavioral commitment.
As an advisor/director on Advisory Boards, he helps closely held companies achieve business success by: Recognizing their culture as both means and end for prying open the market place. Constantly testing and challenging the alignment between professed strengths and the foundational identity of their culture whose shape is best determined by a few guiding principles and values, not complex controls. Stimulating self-awareness in how their comfort level with their expressed identity can compromise performance.
In his work with closely held companies, he pioneered "universal advocacy" ~ conflict of interest consulting ~ for dissolving conflicts between owners, and partners as well as resolving crises in family businesses struggling with succession.
Paul graduated from the University of North Carolina, served in the USAF as a Captain specializing in human factors engineering, and completed his doctoral studies in organizational behavior at Penn State University. He resides in Weston, Massachusetts with his wife and has two children.